AVOID THESE COSTLY COMMON MISTAKES!





• Buying a non-J1667 compliant meter




• Buying the wrong type of meter for your purpose




• Buying a meter from a company with poor customer support




• Buying a meter with an EXPENSIVE proprietary battery $$$




• Buying a meter you have to send away to get calibrated $$$       
Authorized Distributor for the Following Manufacturers:

• WAGER Opacity Meters

• MotorVac EVAP Leak Detection

• MotorVac Equipment, Supplies & Parts

All New Equipment is Factory Direct!!





FACTORY DIRECT SHIPPING ensures you get the latest product version

- not an older model  your local store may have in leftover stock!

Roger Krimsky - former CA State Certified Diesel Smoke Opacity Tester. He learned the hard way, making several initial mistakes.  Hands-On - he is completely familiar with all smoke detection & opacity testing equipment on the market.  He'll answer all questions and help you make the right choice!  Roger is familiar with ALL U.S. state regulations!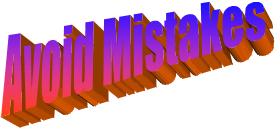 Authorized Distributor

WAGER OPACITY SMOKE METERS